Communication
Security
Communications security (COMSEC) is the prevention of unauthorized access to telecommunications traffic, or to any written information that is transmitted or transferred. COMSEC refers to the security of any information that is transmitted, transferred or communicated.
The Dimensions
of ComSec
Crypto Security: This encrypts data, rendering it unreadable until the data is decrypted. The component of communications security that results from the provision of technically sound cryptosystems and their proper use. This includes ensuring message confidentiality and authenticity.

Emission Security (EMSEC): This prevents the release or capture of emanations from equipment, such as cryptographic equipment, thereby preventing unauthorized interception.

Physical Security: This ensures the safety of, and prevents unauthorized access to, cryptographic information, documents and equipment.

Traffic-Flow Security: This hides messages and message characteristics flowing on a network.
Voice & Data
over IP ComSec
Today's software-based encryptions might come with a favorable price tag, but they only project an illusion of safety. We present complete ecosystem of hardware based highly encrypted security and privacy ComSec products. We deliver encrypted data and voice communication based on patented key exchange mechanism and encryption to all those who need discretion on the digital frontlines of the 21st century. This technology is being used by Government & Military in four countries.
VOIP
It is a given in today's professional environments that people regularly discuss and share sensitive and confidential information on mobile devices. This in itself is a threat to business secrecy, personnel safety or financial transaction confidentiality. As interception technology is accessible, many unwanted third parties possess the tools to breach the confidentiality of your mobile voice and data communication - and even bigger is the number of businesses who bypass or neglect the protection of those frontiers.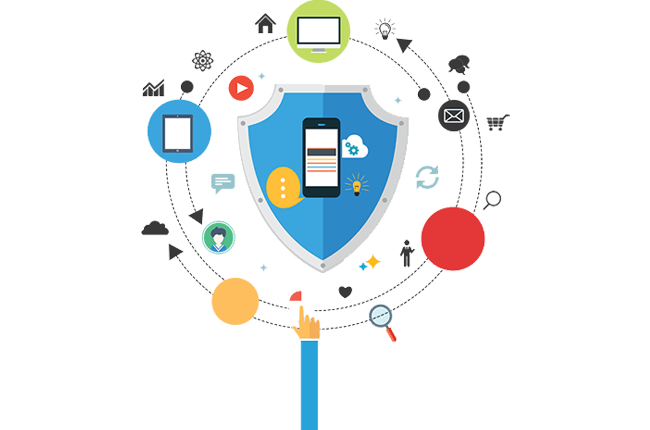 We shield your phone calls from various forms of attacks with its hardware-based protection and using proprietary security protocol. The encryption keys are stored on a smartcard module which provides a safety orders of magnitude better than software protection.

It comprises patented proprietary security protocol responsible for server and peer authentication as well as establishing a secure communication channel between the correspondents.

The main advantage of using this patented security protocol over other solutions is its matrix network topology structure which leaves no single point of attack for a possible external attack.
Benefits
Enterprise
ComSec
A portable data encryption device with encrypted throughput that provides communication for a single user or a smaller LAN. This is ideal for encrypted communication via VoIP phone, email, video streaming and data sharing with other trusted endpoints. Biometric authentication secures the device from unauthorized access, while dual USB sockets enable easy expansion and data sharing on a network secured by cutting edge encryption algorithms.

In large organizations, however, you may need a central, high-speed, rack-mountable device in your data center.
Email Encryption
& Security
Our next-generation inbox is designed to help you work faster by being easy to use. The encryption we use to ensure email privacy is completely invisible.
Swiss Privacy

Data Security and Neutrality Service & All Servers are located in Switzerland. This means all user data is protected by strict Swiss privacy laws.

End-to-End Encryption

Automatic Email Security. All emails are secured automatically with end-to-end encryption. Even we cannot decrypt and read your emails. As a result, your encrypted emails cannot be shared with third parties.

Anonymous Email

Protect Your Privacy. No personal information is required to create your secure email account. By default, we do not keep any IP logs which can be linked to your anonymous email account. Your privacy comes first.

Easy to Use

Security without the hassle It can be used on any device without software install. Its secure email accounts are fully compatible with other email providers. You can send and receive emails normally. Also Available on App Store & Play Store

Open Source Cryptography

Time-tested and trusted encryption algorithms We use only secure implementations of AES, RSA, along with OpenPGP. Furthermore, all of the cryptographic libraries we use are open source to guarantee that encryption algorithms do not have clandestinely built in back doors.

Modern Inbox Design

Security with Productivity The inbox is optimized for productivity. Each detail within our secure email service is optimized to help you better read, organize, and send email.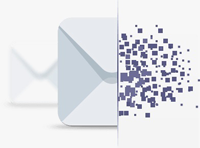 Self Destructing Messages:
Emails are no longer permanent. You can set an optional expiration time on encrypted emails, so they will be automatically deleted from the recipient's inbox once they have expired.
---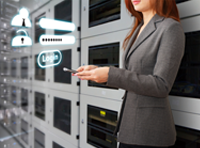 Zero Access to User Data :
Privacy isn't just a promise, it is mathematically ensured. Its zero access architecture means that your data is encrypted in a way that makes it inaccessible to anyone. We don't have the technical ability to decrypt your messages, and as a result, we are unable to hand your data over to third parties.
---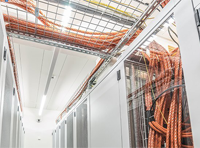 Hardware Level Security:
Full disk encryption and storage in secured datacenters Our primary datacenter is located under 1000 meters of granite rock in a heavily guarded bunker which can survive a nuclear attack. This provides an extra layer of protection by ensuring your encrypted emails are not easily accessible to any third parties. On a system level, our servers utilize fully encrypted hard disks with multiple password layers so data security is preserved even if our hardware is seized.
Email
Archival
We offer an easy and reliable backup solution for leading online services such as Office365, G Suite / Google Apps, Box and Sales force. Worries about lost or corrupted data are a thing of the past. Whether it's filing financial reports, resolving legal issues or just managing day-to-day operations, you can be sure that all your data is both 100% safe and only a few clicks away. Need access to a file that accidentally got deleted? Within minutes you can find, restore and export archived data from any point in time.
Safe :

ISO 27001 certified and HIPAA
compliant

Simple :

Activate backups for all or selected users with a few simple clicks

Secure :

Amazon S3 Secure Storage and AES-256
Encryption

Centeralised :

Backup Office 365, G Suite/Google Apps, Salesforce and more from a single CloudAlly account

Flexible :

User specified archive location (US, EU, AU) and
backup times

Reliable :

Automated daily backups with unlimited archive retention to easily recover data from any point in time.