Cyber Insecurity &
Business Continuity Management
- a next-gen pro-active approach
Why your business continuity program must mesh with your information
security and corporate cyber security strategies?
| | |
| --- | --- |
| With a legacy cyber defence, the defender has to do everything perfectly to protect the enterprise. | With a Next-Generation Cyber Defence, the attacker has to do everything perfectly to attack it. |
Which would you rather have?
Next Gen Cyber
Security Ecosystem
Our Objective is to Design a Custom Made Next-Generation Pro-ActiveCyber Security Ecosystem to ensure Business Continuity Management for Personal & Corporate customers. The Ecosystem shall Essentially AIM at Business Continuity Management despite all odds.
Defence in
Depth
Complexity does not correlate with Effectiveness
You think your security is pretty good. You deploy sophisticated cyber security technologies. Yet you still get breached.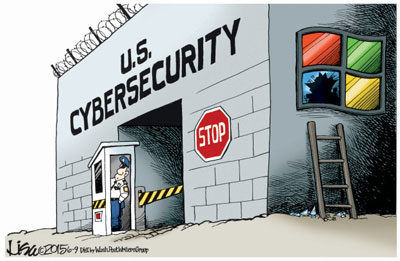 Perhaps your "defence in depth" is not as deep as you think.